SPEAKERS
Apirut Vanchaam
Chief Digital Officer
SCG Cement-Building Materials Co.Ltd
Kittipong Asawapichayon
Country Manager
IBM Thailand
Chutima Sribumrungsart
Country HR Lead
Microsoft (Thailand) Limited
Phanuwat Trangkanuwat
Leader-HR Technology
SCG
Atchara Juicharern
Chief Learning Officer
AcComm and Image International Co.,Ltd.
Porntip Iyimapun
CEO & Founder
PacRim Group
Pavlina Simurdova
Global Partner Development
Speexx | EdTech | Leadership
Bancha Dhammarungruang
Chief Technology Officer
PacRim Digital
Vikrom Kongsakulyanon
Chief Solution Officer
PacRim Digital
Soontorn Dentham
Founder and CEO
Humanica
Siraya Kongsompong
Senior Advisor
SEAC
Arinya Talerngsri
Chief Capability Officer and Managing Director
SEAC
Adam Thompson
CEO
ThompsonBridge
Karn Kongsawat
Qualtrics Key Account Director
APAC
Gordon Enns
CEO
DataOn (Thailand)
Cindy Kua
Co-Founder & CEO
Sunday Ins Co., Ltd.
Rosaline Chow Koo
CXA CEO
Humanica
Nakorn Phuekphiphatmet
CEO and Co-founder
Conicle Co., Ltd.
Surapit Promsit
Associate Dean for Graduate
Thammasat Business School
Saran Jenjaturong
Learning Academy & KM Manager
PTT Digital Solutions Co., Ltd.
Kelvin Lam
Head of North Asia and Thailand
Alight Solutions
Pongsak Pongkriengyos
Business Development Director
JobTopGun
Nutsikarn Hongthong
Marketing Technology Manager
JobTopGun
Atul Harkisanka
Regional Sales Leader
LinkedIn
Tareef Jafferi
Founder
Happily.ai
Suvit Chansrichawla
Managing Director & Founder
Serendipity Co., Ltd
Rachna Sampayo
Vice President Human Resources
Oracle
Shaakun Khanna
Head of Human Capital Management Applications Asia Pacific
Oracle
Rawiwan Kumthongmak
VP, Learning Platform Management
SCB
Benjawan Poompruek
Manager - People Capability
Thai Oil Co. Ltd
Pornthip Kongchun
Chief Operating Officer
Jitta
Suradej Panich
Chief Data Scientist
Sunday
Kesinee Withoonchart
Rector
Thammasat University
Titipong Pisitwuttinun
CEO & Co-Founder
SkillLane Education
Chalie Charoenlarpnopparut
Vice Rector for Academic Affairs
Thammasat University
Sarawut Ramjan
Associate Dean - Planning and Research
Thammasat University
Olivier Pestel
AVP Solution Consulting & Delivery Assurance
Cornerstone APJ
Nattavut Kulnides
CEO
ADGES
Pachara Padetpai
Senior Solution Specialist, HR Solutions
SAP Success Factors
Suthikorn Kingkaew
Director
Thammasat Consulting Network and Coaching Center
Thana Thienachariya
Chief Marketing Officer SEVP
SCB
Nakarin Wanakitpaiboon
Editor-in-Chief
THE STANDARD
MAY Sripatanaskul
CEO & Co-Founder
LUKKID
Kittaya Sahakhun
Sales Consultant
Oracle Corporation
What are the Benefits of TECHNOLOGY in HR ?
Get Smarter with Big Data
Big Data gives HR a fact-based view of the current workforce, identifying emerging trends so businesses can adapt.
Real-time talent assessment
The annual review has been a staple of talent assessment for a number of years, as it provides both staff and management with the chance to catch up, review progress and set out some future goals.
Give employees what they want with 'Mobile Technology'
Mobile HR apps make it easy for employees to access this kind of information anywhere and anytime, thus making life easier for HR staff.
Clean Up Your Office with the Cloud
Today, all of this information can instead be stored in the cloud — documents and other pertinent information can be easily accessed online while data can be collected through simplified forms and automated processes.
Improved employee user experience
By selecting the right technology, HR departments can deliver a simpler, faster and smarter user interface as part of a human capital management (HCM) system.
Coordinating secondary benefits
By developing a hub that offers information about all of perks online,it's much easier for people to take advantageof them
EVENT CONCEPT
The 2nd HR Technology Conference and Exhibition in Thailand
Equipped with HR Technology and Solution for HR 4.0 under one roof
Focusing HR Technology for HR Digitalization
Organized by HR Professional Association for HR Professional
Why should you attend?
Benefits of participating in the Exhibition include your ability to: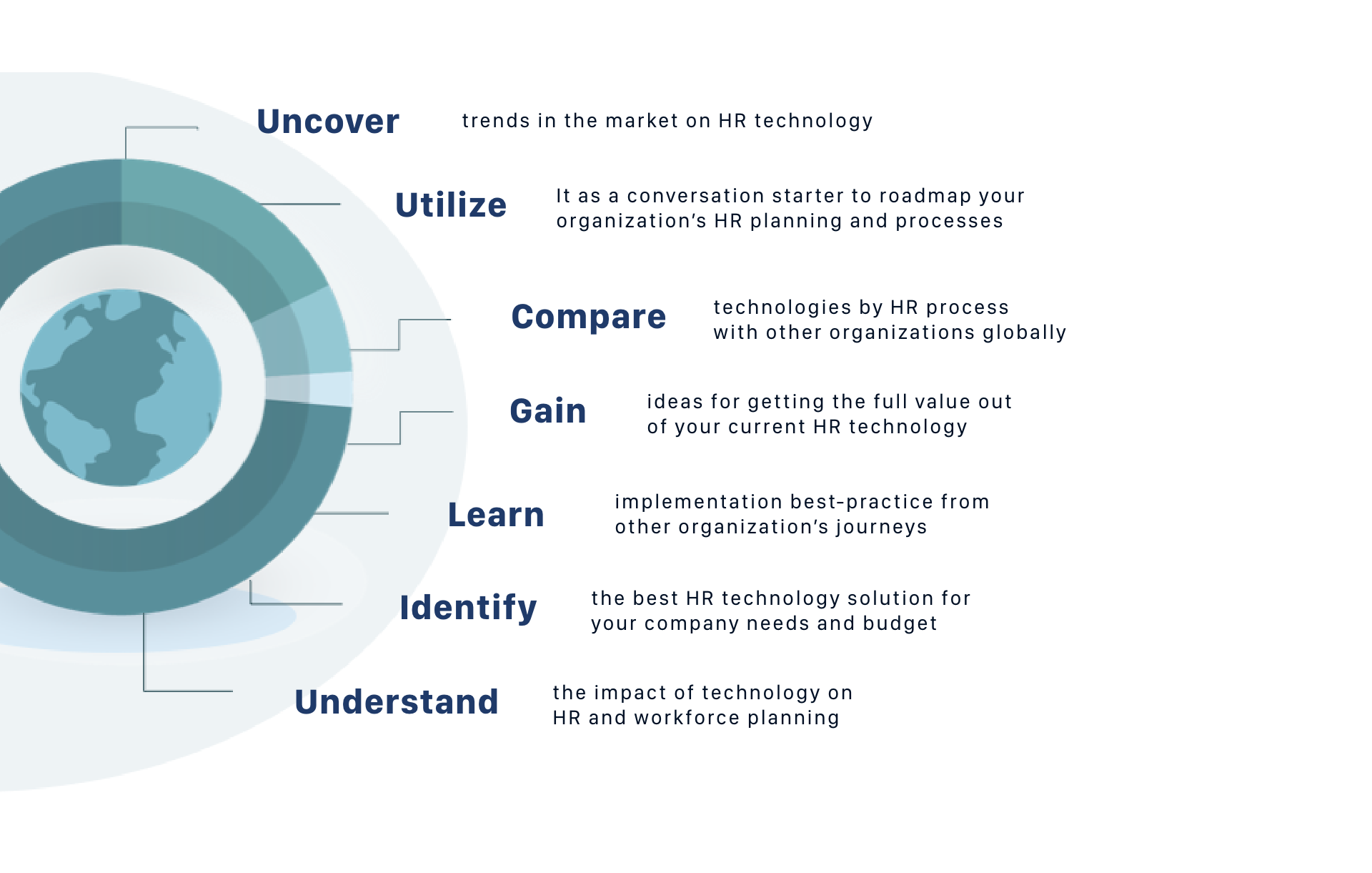 Who should attend?
Benefits of participating in the Exhibition include your ability to:
CEOs , CFOs , COOs / CIOs , CTOs
Chief Talent Officers
Vice Presidents and Directors of:
- HR
- HRMS
- Talent Management
- Recruitment
- Compensation
- Training & Learning
- Human Capital Management
- IT & Technology
- Development
- Benefits
- Payroll
- Employee Relations
- HR Communications